The # 1 Top Rated Guide for Weight Loss
and Fitness Over Age 40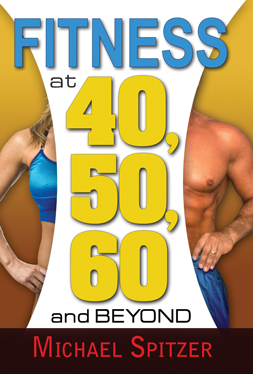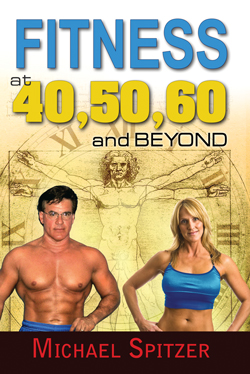 This site has been designed using a simple, clean layout that allows for easier navigation and use on computers, smartphones, and other portable devices.
Home
The Book
Online Store
Reviews
Forum
Blog
Success Stories
About Us
The Logo
Links
Contact
Copyright (c) 2014 HighPoint Products All Rights Reserved
Are you overweight and easily tired?
Do you feel Father Time has his hands on you?
Have the popular diet fads and "miracle products" sold on TV failed to work?
Now with
Fitness at 40, 50, 60 and Beyond
, you can dramatically change the way you look and feel even past the age of 40.
No wild claims, no hype, no false promises.
This is a detailed and effective plan written by a scientist involved with fitness since the 1970s.
It tells the truth and really works. Period!
LOOK INSIDE THE BOOK
Surprisingly, this book was not originally the author's idea.

This book was written after scores of people kept saying … "Your advice and routines have done more for me than anything I have tried in the past. You should write a book."

These real world success stories combined with disgust at all the TV commercials and other products selling false promises of magic weight loss motivated Spitzer to offer people a true and honest path to better health.

Fitness at 40, 50, 60 and Beyond describes a scientifically based program that can transform your body and achieve up to 30 lbs of fat loss in 16 weeks.

Not just another typical diet book, it explains the effects of aging on the body and offers a detailed program that produces complete fitness for fat loss, better muscle tone, greater flexibility and more energy.

No hype, no wild claims, no false promises. The book is written by a scientist with fitness experience dating back to the 1970s.

The book tells it like it is...

1) Smart dieting is explained with diagrams, tables, and charts that allow for optimized protein, fat, and carbohydrates 4-6 meals per day.

2) Exercise programs are clearly described with 260 accompanying photographs that demonstrate both proper and improper technique. Improve muscle tone, flexibility and functionality while boosting your metabolism.
At the end of each chapter, summaries are provided that can be copied and carried for quick, easy reference.

3) Cardiovascular activity is included to improve heart and lung capacity, increase endurance, and contribute to fat loss.

This precise balance of diet, resistance training, and cardio combines in a 3-day-per-week plan that produces impressive body changes in just 4 months.

Although written to address the specific issues that concern older individuals, the diet and exercise advice provided is useful for people of all ages.
In this regard, the book is now considered by many people as the "definitive new book for fitness and weight loss".

Get in the best shape of your life - NATURALLY.
Folks in their 40s, 50s , 60s, and beyond can be in better shape and feel more energetic than they have in decades.

Discover the truth of how to:

* Lose weight fast and tone your body in as little as 16 weeks.

* Regain youthful energy, vitality, and endurance.

* Discover what really happens inside the body as we age.

* Uncover the truth about how the body uses calories.

* Design a healthy eating plan to control weight while avoiding hunger.

* Build muscle and increase strength.

* Gain a better appreciation for the importance of full and natural range of motion movements when exercising.

* Learn helpful tips to deal with insomnia, hormone stability, depression, anxiety, cholesterol, frequent colds, joint pain and other age related ailments.

* Discover how resistance training can help minimize symptoms of arthritis, osteopenia, lower back pain and more.

* Utilize training regimens designed specifically for both fully equipped gyms and the private home.

* Read detailed descriptions for properly using the most popular exercise equipment.

* Learn how to properly design your own workout plans.

* Learn the most common mistakes people
repeat time and time again that cause
pain, injury, or minimal results for their
time and effort.

* Discover why many popular fad diets fail and why many people regain weight quickly on the various "quick weight loss" programs.

* Find out why eating 5-6 smaller meals is
healthier for your body and more effective
for weight loss than the typical 2-3 large meals per day habit many people adhere to.

* Improve flexibility and range of motion
while learning to minimize pain and discomfort in the knees, elbows, and shoulders resulting from age, use, and common wear & tear.

* and much more...

Now Available from
Amazon
,
eBay
, and most
major book retailers.
Autographed copies
can be purchased
direct from this website.
40 lbs lost in 6 months at age 51.
Even after age 40, dramatic results are possible in as little as 16 weeks.

AMAZON : Informative & Inspiring - Age is NOT a Dead End!
Michael Spitzer has compiled a fascinating amount of information that reveals both the mind of a scientist/nutritionist and the physical experience of a true body builder. The result is more than exceptional, because he also conveys this information in an engaging format that will keep even those with a cursory interest in this material glued to the pages—pages that will enlighten and change ones lifestyle, health and even happiness IF they heed Spitzer's sound advice. And one look at the author (before & after) is enough to prove every dietary guideline and exercise routine he has suggested for "our" benefit. Age does not have to be a dead end, and this book makes you want to shift into high gear again to reclaim a modicum of our youth. Highly recommended!